Scientists of the YRSTF and their families are invited to York University for a FREE exciting all-ages presentation to celebrate Canada's 150th birthday- "Science on Ice".  Superstar researchers from across the university who have been doing exciting collaborative work in the Canadian North are coming together to present on their innovative work in a special celebration geared to educate and entertain learners of all ages.  Dinner will be served and a young child activity package will be available for young children coming with their older sibling scientists (in addition to filling out the eventbrite link, please send a note to yrstfair@yorku.ca to let us know you would like a young child "Science on Ice activity package".). There is limited seating available, so space will be allocated on a first come, first served basis. RSVP now or risk being left in the cold...
Click here to RSVP to the Science on Ice event on Friday, March 31st!
Tentative Schedule: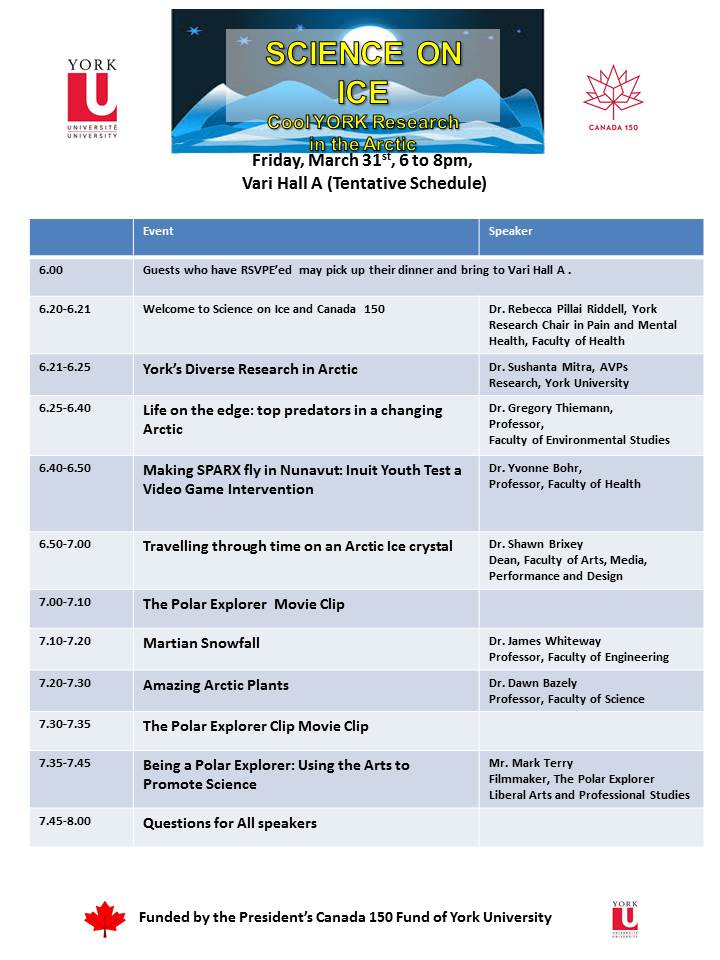 The Polar Explorer was created by director, filmmaker and keynote speaker, Mark Terry.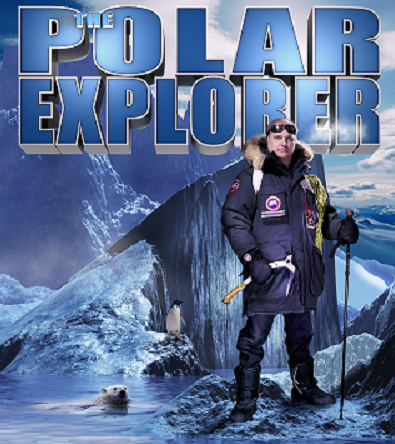 Click here to view the trailer.