All teachers are invited to attend talks held by Dr. Sarah Barrett and Dr. Guy Proulx on Saturday, April 1st. See below for details: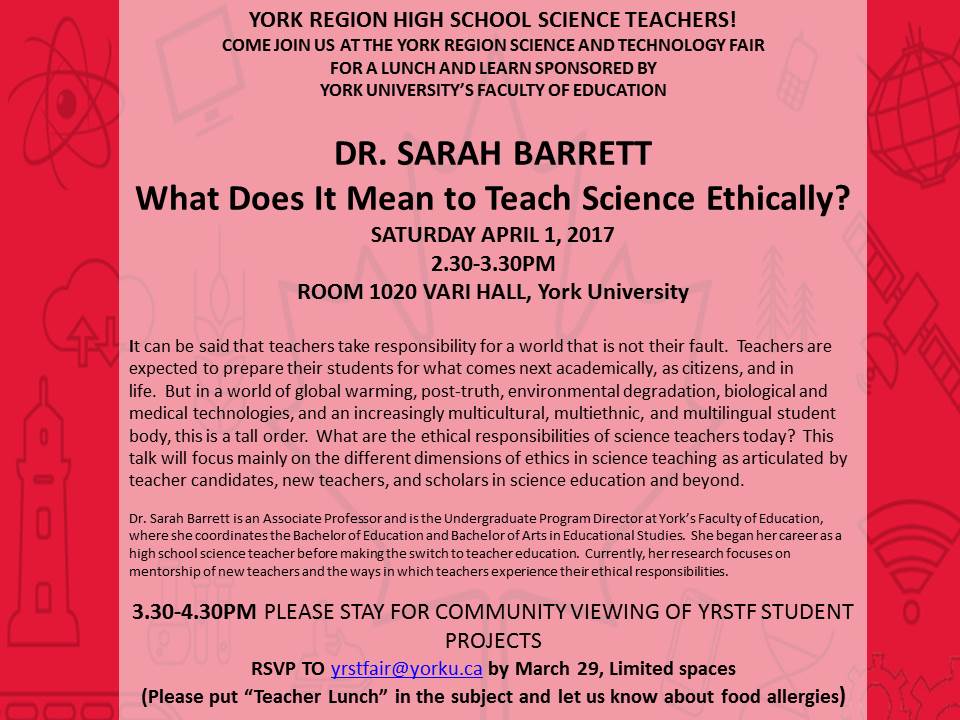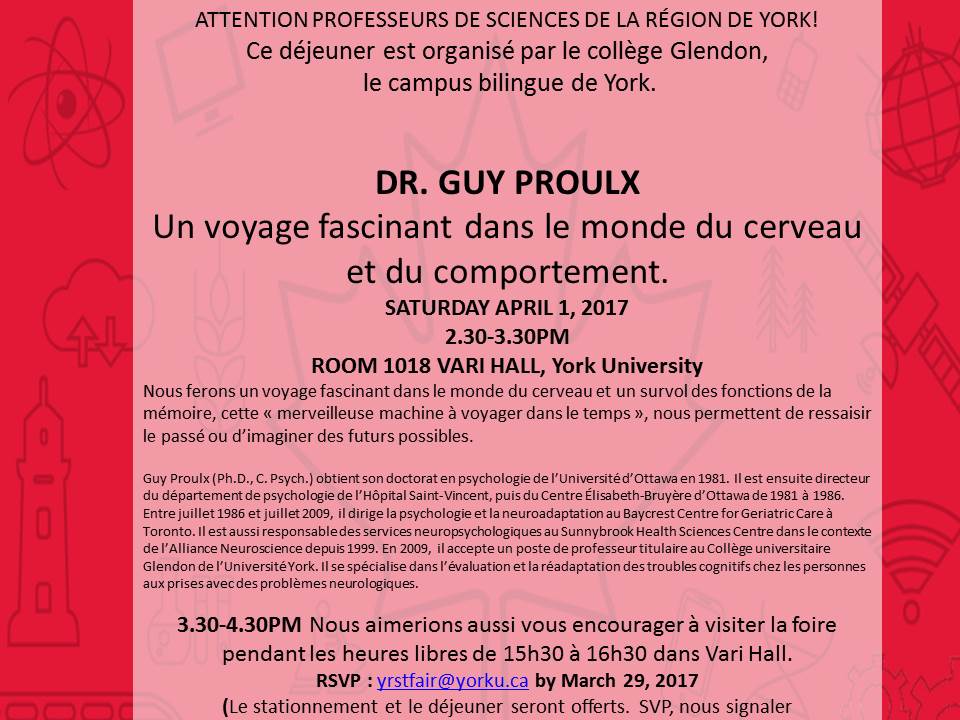 Please RSVP with your name, school, and any dietary restrictions at yrstfair@yorku.ca by March 29th.
For more information about location details, please refer to the Student Directions Package.